About
Brand Empower
We're a Delhi-based award winning Branding, Digital Marketing & PR Agency with over 8 years experience working with reputed businesses, both start-up and established, to develop exceptional & powerful market-leading brands through creative marketing websites, digital marketing, products, platforms & PR to propel them to the next level of success.
Successful Talk Shows
Our host interacts in talks or interviews, to result in meaningful discourse.
Professional Team Works
We work together efficiently and professionally towards a common goal.
1000+ Happy Clients
We promise to deliver the best services to our clients to meet their expectations.
Story of Brand Empower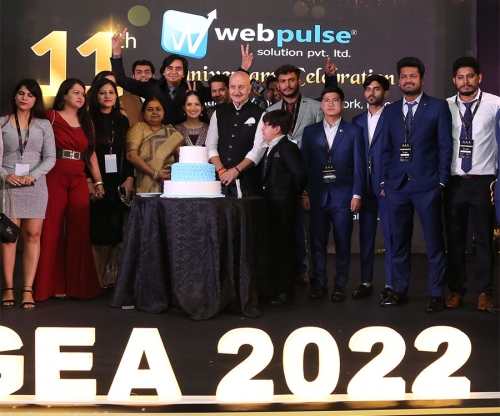 Global Excellence Awards is a remarkable initiative by Brand Empower Pvt. Limited to recognize different businesses, entrepreneurs, and service providers for their exceptional performance and accomplishments in their respective areas and it will showcase the businesses that have navigated the tough conditions by innovating, creating jobs, achieving growth, and supporting their communities and the planet. 
Brand Empower Pvt. Ltd., which is headquartered in New Delhi, is an  award-winning Market Research, Branding, and Creative PR company. The goal of the GEA is to support and honor the creativity, innovation, and quality of entrepreneurs, artists, companies, and individuals in the fields of manufacturing, services, entertainment, media, etc. GEA is considered as one of the most prestigious corporate awards and it greatly enhances the fame & reputation of GEA Winners around the world.