About
Brand Empower
We're a Delhi-based award winning Branding, Digital Marketing & PR Agency with over 8 years experience working with reputed businesses, both start-up and established, to develop exceptional & powerful market-leading brands through creative marketing websites, digital marketing, products, platforms & PR to propel them to the next level of success.
Successful Talk Shows
Our host interacts in talks or interviews, to result in meaningful discourse.
Professional Team Works
We work together efficiently and professionally towards a common goal.
1000+ Happy Clients
We promise to deliver the best services to our clients to meet their expectations.
Story of Brand Empower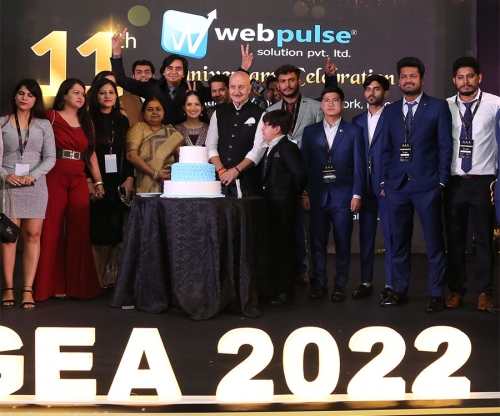 Global Excellence Award has been established by Brand Empower Pvt. Ltd. to recognise the various companies, entrepreneurs & service providers for their outstanding performance and achievements in their respective field. First edition of GLOBAL EXCELLENCE AWARDS 2018 was held successfully on 7th October 2018 in New Delhi, where Chief Guest Bollywood Actress Mrs. Raveena Tandon felicitated the awardees from different sectors from India and overseas for their outstanding performance in their respective fields in presence of other celebrity guests and prominent socialites attending the event.
Global Excellence Awards has been initiated by Brand Empower (P) Limited. (A Unit of Webpulse Solution (P) Ltd.) Brand Empower is an award winning Branding, Digital Marketing & creative PR Agency based in New Delhi with branch offices in Australia & UK, popular for establishing a product or service as a brand in industry with the help of designing, web development, digital marketing & branding. Brand Empower is a team of energetic & innovative young minds who love what they do. Aim of GEA is to recognise the individuals, businesses, companies & organisations who show outstanding performance and excellence in their domain.