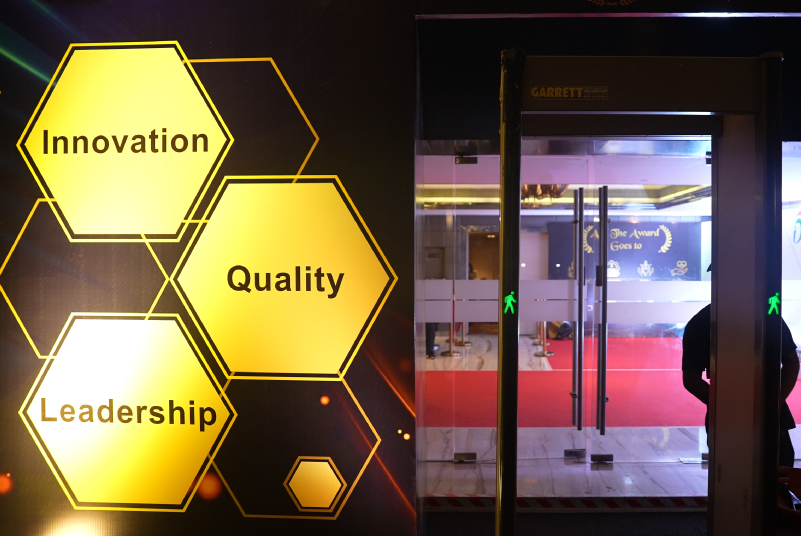 In the dynamic landscape of Indian business, where innovation and perseverance drive success, it's crucial to recognize the individuals who shape industries and create lasting impact. Brand Empower, a prominent name in organizing Industry Award Events in India, stands at the forefront of honoring these exceptional leaders. The core of their efforts is the major celebration that is widely regarded as India's Most Prestigious Corporate Award Event – an occasion that celebrates the achievements of visionary business leaders while fostering the spirit of excellence and innovation.
Pioneering Excellence in Industry Award Events
Under the visionary leadership of our Founder & CEO, Mr. Rahul Ranjan Singh, we have been a catalyst in elevating the concept of corporate award events. As an organization committed to recognizing and rewarding brilliance, we curate experiences that resonate with its core values: integrity, innovation, and impact. Industry Award Events in India by Brand Empower are much more than mere ceremonies; they are platforms that connect leaders, industry veterans, and emerging talents under one roof. By seamlessly blending recognition with networking opportunities, the event provides a unique space for knowledge exchange, collaboration, and celebration. One of the standout events on our roster is the Upcoming Awards 2023, a testament to our commitment to fostering growth and acknowledging exceptional achievements.
India's Most Prestigious Corporate Award Event: A Glimpse
The buzz surrounding the Corporate Award Event is appreciable. This event is not just a gathering; it's an experience that pays tribute to those who have left an indelible mark on their respective industries. From tech moguls who've revolutionized the digital sphere to titans who've transformed traditional sectors, this event recognizes it all. The event isn't just about recognition; it's about inspiring the next generation of leaders. It is a golden opportunity to closely observe the remarkable journey of budding entrepreneurs and passionate business experts. Through their captivating narratives of innovation, resilience, and unwavering dedication to excellence, they offer a source of inspiration.
Applying for Business Awards: A Chance to Shine
The forthcoming Awards 2023 presents a unique opportunity for businesses across India to shine on a national stage. Whether you're a startup redefining norms or an established enterprise breaking new ground, you can Apply for Business Awards and pave your pathway to recognition. These awards aren't just a trophy; they're a symbol of your dedication, innovation, and contributions to the Indian business landscape.
Also, Check:
Accelerating Recognition How To Propel Your Startups With Business Awards
Global Excellence Awards: Elevating Indian Businesses on the Global Stage
Brand Empower's commitment to excellence transcends borders. The Global Excellence Awards put Indian businesses on the global map, highlighting the innovation, talent, and determination that propel them to international acclaim. As industries become more interconnected, the recognition garnered through these prestigious Awards in India can open doors to new markets, collaborations, and opportunities. These events aren't just about accolades; they're about celebrating the spirit of excellence, innovation, and perseverance that define Indian businesses.
So, if you're ready to make your mark, apply for these Business Awards and stand a chance to be recognized among the luminaries of Indian business. The Industry Award Events in India stand as a testament to the power of recognition, inspiration, and collaboration. Join hands with Brand Empower on a journey that celebrates achievements, fosters growth, and ignites the spark of innovation.