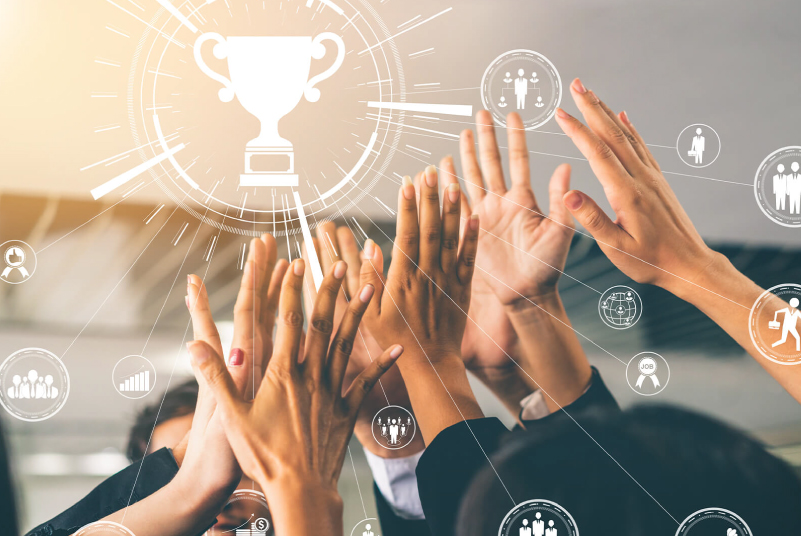 Are you ready to shine on the grand stage of India's Biggest Business Awards? Look no further because ILA 2023 is here, and it's time for your company to claim its well-deserved recognition! Brand Empower, a powerhouse in the business realm, is all set to guide you on the path to success. Let's dive into the secrets of securing prestigious accolades and becoming a frontrunner in India's Biggest Corporate Awards.
India's Biggest Business Awards: ILA 2023
Industry Leaders Awards, the Upcoming Business Awards In India 2023, is a game-changer, a platform where excellence is celebrated, and remarkable achievements are honored. It's a golden opportunity for your company to shine brighter than ever before. So, buckle up and get ready to unlock the secrets of success.
Research & Strategize
Knowledge is power, my friend. Begin by exploring the award categories offered by ILA 2023. From Business Services Awards, Manufacturing Awards, Healthcare Awards, Startups Awards, to Beauty & Wellness Awards, NGOs Awards, and Education Awards and many more, there's a perfect category waiting for your company. Identify the categories that align with your strengths and achievements, and strategize accordingly.
Showcase Your Stellar Achievements
Now it's time to showcase your company's accomplishments. Prepare a mesmerizing portfolio that highlights your unique selling points, innovations, and the positive impact you've made on the industry. Numbers don't lie, so provide data-driven evidence of your success and let the judges know how your company stands head and shoulders above the rest.
Craft an Irresistible Nomination
Remember, words have power, and it's time to wield that power to your advantage. Craft a nomination that's not just well-written, but also captivating. Concisely articulate why your company deserves recognition and how it outshines the competition. Don't forget to sprinkle in testimonials and supporting documents to strengthen your case. For more information, you can visit https://brandempower.org/ .
Network Like a Pro
The ILA journey doesn't end with nominations and portfolios. It's time to don your networking hat and connect with industry professionals. Attend prestigious award functions like Global Excellence Awards 2023 and National Quality Awards 2023. Rub shoulders with the crème de la crème of the business world, share your achievements, and let the world know why your company is a force to be reckoned with.
Strive for Quality and Innovation
Quality and innovation are the keys to success. Keep pushing the boundaries of excellence, invest in research and development, and adapt to the ever-evolving market landscape. Showcase your company's unique approach and how it has revolutionized the industry. Let the judges see that you're a trailblazer, not just a follower.
Empower Your Team
Remember, success is a team effort. Engage and motivate your team throughout the ILA journey. Encourage them to share their ideas, experiences, and success stories that perfectly align with the award criteria. With a united and passionate team, you'll have an unbeatable edge.
Prepare for the Spotlight
Imagine the sweet taste of victory. Picture yourself standing on that stage, accepting one of the Top 10 Corporate Awards. It's not just a dream; it can become your reality. When that glorious moment arrives, be prepared to celebrate. Plan a grand event, update your marketing materials, and proudly display your prestigious award. It's time to let the world know that your company is an unstoppable force.
The GEA (Global Excellence Awards) 2023, graced by the esteemed presence of Mrs. Madhuri Dixit as the chief guest, was a resounding success and was held in Mumbai. The NQA (National Quality Awards) 2023, with Mrs. Sonali Bendre as the chief guest, also achieved remarkable acclaim. These events celebrated outstanding achievements and recognized excellence in various industries. Now, the Brand Empower's ILA (Industry Leaders Awards) 2023 awaits, and is calling for you.
So, research and strategize, showcase your achievements, craft an irresistible nomination, network like a pro, strive for quality and innovation, empower your team, and prepare for the spotlight. Your journey to securing the biggest corporate awards starts now. Are you ready to leave your mark?